Annadana > About Us > Staff and Trustees
Staff and Trustees
Annadana Board of Trustees

Our Trustees have diverse backgrounds and are united with a common purpose – Safe Food by means of sustainable organic farming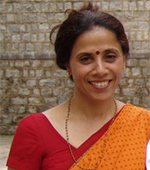 Sangita Sharma – Chairperson of Annadana, shifted her energies from the corporate in 2001 to understanding the source of chemical-free food. She is a prominent safe food campaigner, an organic farmer and an advocate for farmers rights and livelihoods. She contributes to various policy decisions, created publications and films to build awareness. She was recently awarded the title of a 'Seed Guardian' and recognized as a 'Jewel of Karnataka'. She is also a member of various Organizations connected with Organic Farming & the Safe Food Movement in India.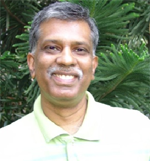 V. Damodaran – Founding trustee at Annadana, V Damodaran is a practicing Chartered Accountant with over 25 years of experience. A member of the Institute of Company Secretaries of India, he has worked in the corporate sector. He is associated with various social, religious and educational bodies as chief advisory and trustee. He lends invaluable, up-to-date strategic guidance in both finance and legal issues pertaining Annadana entities.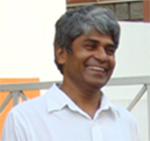 Ashok Kamat – Ashok Kamat is a Managing Trustee of Annadana. He is a multi-faceted hands-on engineer and a self-styled architect, using innovation in all spheres of construction. A campaigner for citizens welfare, civic rights and social causes, was given the Kempegowda award for the same. Ashok is the founder of the Young Indian academy – a vocational training center for economically weak students who join Annadana to sustain their efforts.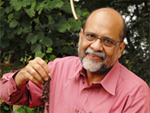 Dr. Sultan Ahmed Ismail – Dr Sultan is the Managing Director of the Eco Science Research Foundation in Chennai, Director (Research), Dr MGR Janaki College, Chennai since 2003. He is India's leading authority on earthworms. He is the chief resource person on composting technology to several Government and Non-Government agencies. He has authored several useful books and many academic papers. He is also the recipient of several national and international awards and honors.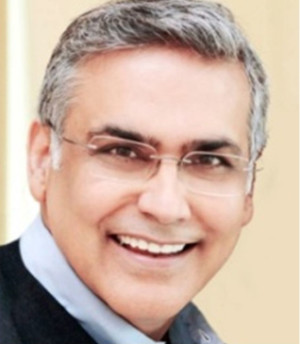 Rajoo Shahani – Raj Shahani, is an philanthropist, investor, Patron of Arts and an Inventor based in US with firm roots in India. He has invented products that have sold hundreds of million units in the United States as well across the world. Raj is involved in a number of charitable organizations. He is a board member at Miss America's Outstanding Teen, a scholarship-based program offering accomplished teens the opportunity to be awarded funds for college. The program promotes scholastic achievement, creative accomplishment, healthy living and community involvement for America's teens. In the past seven years, the organization has made available more than $4 million in college scholarships.
Team – Operations
Sangita Sharma – A self contained organic farmer and a versatile campaigner who believes in the sanctity of soil and seeds. The underlying force of her work over the past decade is to empower farmers and their youth to create replicable knowledge centric, organic & sustainable farms built on the foundation of farmer's time tested wisdom combined with low-cost technology.
Ashok Kamat – A multi-faceted hands-on engineer and a self styled architect using innovation in all spheres of construction. A trouble shooter steering Annadana's technical operations be it in design, renovation or execution. He lends strategic expertise with long term solutions be it for water & waste management, renewable energy, conceptualizes unique Seed Bank designs to suit agro-climatic zones.
Annadana's Seed Banks, interns cottages are his creation.
Cavery Kamat – A landscape architect and a hands-on organic farmer with a penchant for low cost innovation and a creative eye for detail. She steers Annadana's Agro-Ecology Centers and farm operations. She simplifies sustainable farming and management of operations with much ease. Her love for nature leads her to create user friendly, replicable and waste free methods in daily farm operations.
C.N Keshav – A commerce graduate who worked in the corporate but shifted his energies to manage Annadana's Agro-Ecology farm center in Bangalore. A second generation farmer now takes great pride in sustaining farm operations. From driving field operations, conducting workshops, promotions are his forte.
Padma – A school drop-out, second generation young farmer from Davangere is empowered to become a hands-on farm educator and seed conserver. She is now in-charge of Annadana's Seed bank. She conducts farm trails and seed conservation workshops.
Annadana acknowledges the valuable efforts of interns and volunteers who generously contribute towards evolving our Best Practices.